Justifying an ERP investment is a lot easier if you can show exactly how it will fix your biggest business challenges. In this post, we'll cover:


Identifying your ERP system requirements
3 business challenges solved by an ERP
6 must-have ERP capabilities
Need more help choosing an ERP?


In any major decision, the biggest fear is getting it wrong.
An ERP system is one of the most important purchases your business will make. The fear of making a bad decision often leads businesses into making all sorts of mistakes, from prioritising cost over capabilities to putting off an ERP implementation altogether.
But the best way to avoid 'getting it wrong' is to start off with a clear idea of what you're hoping to achieve with an ERP system – your ERP requirements.

Identifying your ERP system requirements

Your ERP requirements should cover:


The main

business

problem (or problems) to be solve

d

.

The secondary problems (or 'nice to haves').

The processes that are unique to your business (your 'special sauce') – these may require custom built solutions.
When you're putting together your list of ERP requirements, remember that the more you build on top your ERP software, known as customisation, the more you will pay for your implementation and on-going maintenance costs (up to 28% more).
The more of your ERP system you can use without alteration, the better. With this in mind, it's important to first understand the main 'business needs' that most ERP systems are designed to meet.
3 business challenges solved by

an

ERP

ERP systems are designed to manage businesses more effectively. Since there are common challenges that all businesses face, most cloud ERPs meet a common set of needs. ('Improving productivity' was the top reason for Australian businesses investing in new software last year).
From reducing the time spent on repetitive manual tasks to giving business owners a clear view of their operations and business performance, an ERP system can help organisations to improve every aspect of their business, including people, processes and growth.

There are three main categories of 'business needs' that most ERP systems are built to tackle:


Increase efficiency
An ERP solution can help organisations do more with the data that's already available to them. Implementing an ERP can be thought of as business-as-usual, without the data entry, paperwork, administrative tasks, manual approvals and data silos.
With information from every part of the business interfacing into one system, an ERP solution can make data more accessible, simplify processes and enable staff to be more productive. (Wiise customer, FVS, saved its staff 5 days every month in faster P&L reporting alone). Ultimately, this allows a business to grow at a faster pace than it would if its processes were tied to an outdated business solution or a patchwork of disjointed systems.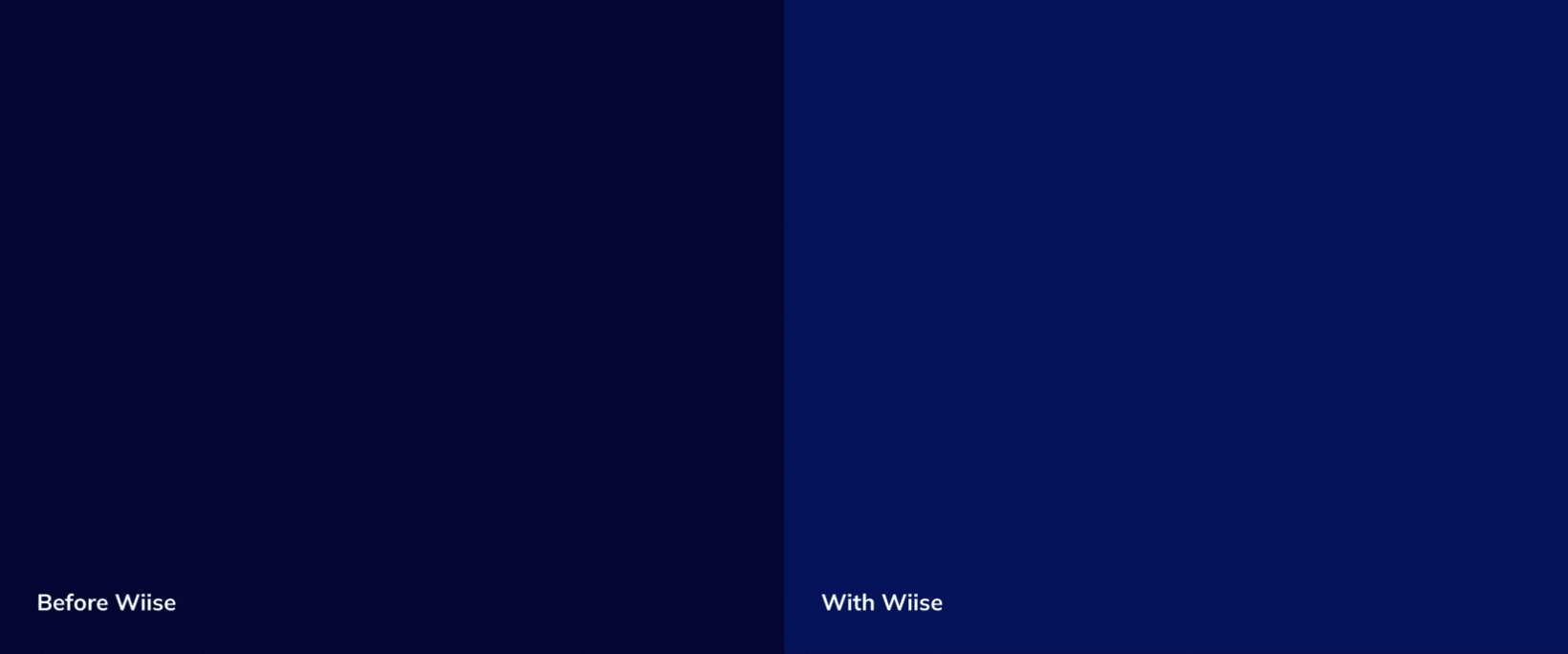 Accelerate

growth
Artificial intelligence (AI), machine learning (ML) and Robotics are no longer emerging technologies. Every day, we hear new examples of the impressive cost savings and improvements that businesses have been able to achieve, through successfully automating more of their internal processes (up to 13%, according to McKinsey and MIT).
For growing businesses, an ERP presents a real opportunity apply and reap the efficiency gains of AI and automation. Using computational and data analysis capabilities, cloud ERP systems enable teams to create automated workflows and receive AI-powered predictions on everything from stock management to whether a customer is likely to pay late.


Futureproof

the business
Cloud-hosted ERP systems are secure, scalable and flexible.
Not only do cloud ERPs follow strict security standards, protecting your system from cyber-crime and outages, but limitless bandwidth means that cloud ERPs benefit from high performance speeds, enabling you to see (and react to) real-time data.
Built-in analytics convert this real-time data into the kind of business intelligence previously only available to large enterprises. With access to contextual insights (showing what's happening across the business and why), growing businesses can prepare for uncertainty, scale and adapt quickly, and spot new revenue opportunities or efficiency gains.
6

must-have ERP capabilities
While most ERP systems are designed to solve similar challenges, not all ERP systems are made equal.
Regardless of whether you're looking to optimise current processes, leverage next-gen technologies, or build resilience into the DNA of your business, it's essential that your ERP system delivers these essential capabilities:


Robust features for accounting, operations and beyond
Integrates easily with new tools and technologies
Cloud-hosted with powerful data analytics
Enterprise-grade data security
Regional banking, tax, and regulatory requirements
A reliable platform supported by a local team
Have a question?
Have a specific question about how your business could benefit from moving to an ERP solution? Ask our friendly team today support@wiise.com or 1300 191 222.

Need more help choosing an ERP?

To find out more about how your business can benefit from an ERP, check out our previous blog posts:


To help kick start your internal discussions around your team's ERP requirements, download our handy ERP requirements checklist.
Alternatively, get in touch with one of our friendly Wiise team members to find out how Wiise ERP can meet and exceed your business needs.
Ready to learn more?
Book a demo call with one of our friendly team members.
Book a demo