Why implementing a cloud ERP was key to growth for this Queensland-based distribution business
Australian-owned and operated business Taipan has specialised in the distribution of hydraulic hose systems for more than 20 years. Before implementing Wiise, the organisation relied on a number of systems to manage different parts of its business, including accounting, payroll, CRM, and warehousing.
While business was growing as much as 18% year-on-year, its server-based solution was starting to show its age, and the need for scalable business software became a priority.
AfterDark Technology, a Microsoft Gold Partner providing scalable SaaS solutions to Australian businesses, worked closely with Taipan to implement Wiise in just 9 weeks.
Managing key processes in a secure, cloud-based ERP has helped the fast-growing distribution business find operational efficiencies and set itself up for growth in the future.
Key results for Taipan


Data-driven decision making
Increased operational efficiency
Integration with existing business tools
Streamlined inventory management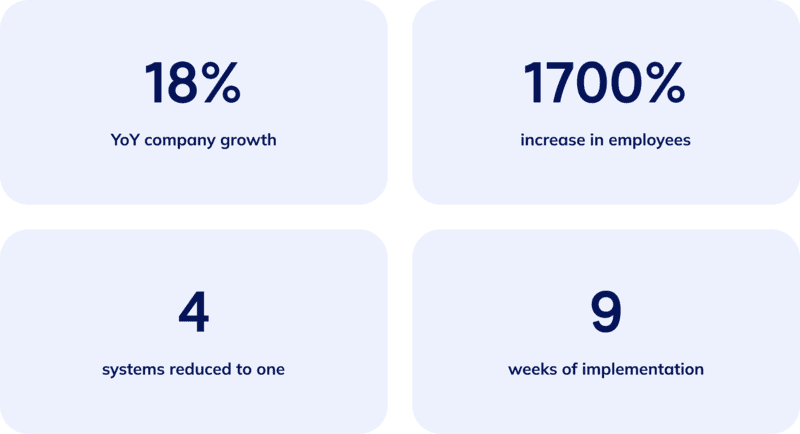 The situation
Standalone systems, manual processes impact productivity
With limited integration between the systems used to run their business including Ostendo, Sage Pastel and Sybiz Visypay, Taipan staff were forced to spend time updating spreadsheets and consolidating data manually.
Using a server-based system also meant anytime-anywhere access to business data wasn't possible, leading to operational inefficiencies.

"Our old system was server-based. You could only access it through remote desktop, which made it a real struggle when you weren't in the building."

"Using three to four different systems meant that every time we wanted to process a payment or something we had to sync the systems."

Linda Farrell, CEO Administration, Taipan
"Taipan were struggling with the growth and the kind of service they were trying to provide their customers."

Stephen Gibson, Founder and Technical Director, AfterDark Technology

The goal

Choosing a scalable solution tailored to their needs
Recognising the challenges above, Taipan sought out a cloud-based ERP to help automate processes, give teams better cross-functional visibility, and set themselves up for growth. According to the management, the decision to implement Wiise came down to the following factors:
A trusted name in tech
Wiise is built on Microsoft Business Central, which means its foundational platform is supported by a global team of network engineers, security specialists, and solution architects. The data housed in Wiise is protected by rigorous security protocols and is automatically backed up to Azure data centres based in Australia.
For Taipan, this meant choosing a trusted product that would be continuously enhanced and offer enterprise-grade data security.
Low customisation costs
As an end-to-end ERP solution, Wiise offered Taipan the functionality they needed to take their business to the next level — from accounting, bank feeds, landed costs, and Single Touch Payroll to advanced warehousing capabilities — ready to implement without the need for complex customisations.
Anytime, anywhere business with the cloud
Their server-based setup made it hard for remote teams to update data on the go, but because Wiise is cloud-based, it can be accessed anytime, anywhere, and from any device.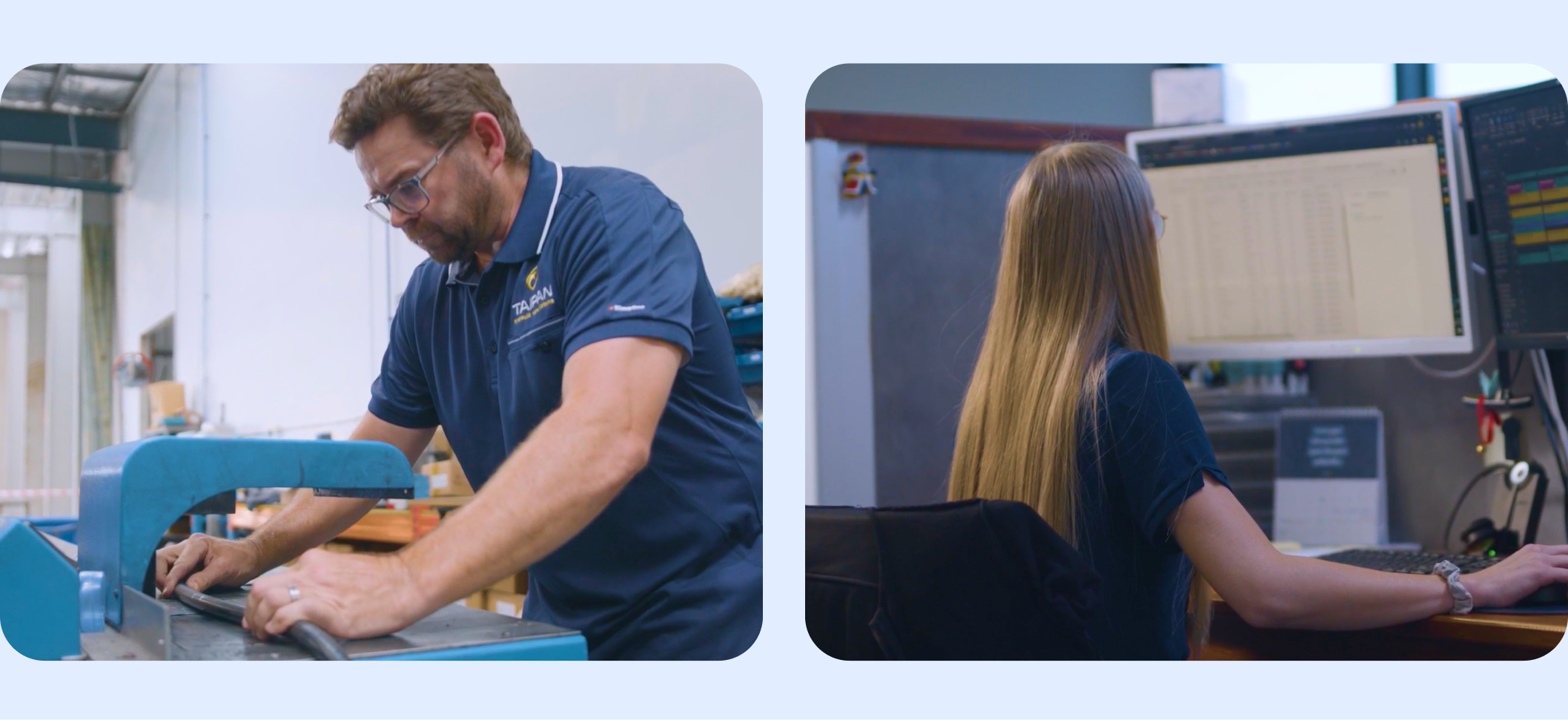 The solution
Transforming operations and

accelerating growth with Wiise
Since implementing Wiise, Taipan is experiencing the following improvements.


Data-driven decision making
The biggest impact Taipan is seeing since implementing Wiise has been around data accuracy. With all their processes now being managed in the same system, the management teams at Taipan now have a single source of truth when it comes to business data allowing them to be more data-driven and agile with decision making.
Increased operational efficiency
Taipan now has better end-to-end visibility over key processes: from purchase orders to final invoices.
Using features like landed costing and advanced warehousing is allowing staff at Taipan to calculate stock replenishment numbers, complete cycle counts, and track stock movements with greater ease and accuracy.
Integration with existing business tools
Open APIs in Wiise allowed the AfterDark Technology team to integrate Taipan's existing business tools seamlessly with Wiise. For the warehousing team, this meant that data from Wiise fed into their picking systems from Day 1, which eliminated the need for manual item calling. Staff can now update inventory levels directly in Wiise.
Streamlined inventory management
Mobile features allow Wiise to be accessed on any device, allowing staff to view and update stock levels no matter where they might be in the warehouse. Having a centralised data repository has also streamlined communication between cross-functional teams.
No more double-handling errors
Taipan's finance team can now enter supplier invoices and apportion goods in the same step, instead of having to toggle between screens. Not having to re-key information into various platforms means teams across Taipan are spending less time investigating and fixing data-entry errors.
Summary
The right technology can

set your

business up for growth



The Wiise implementation couldn't have come at a better time for Taipan as they look to open up their fifth warehouse in Adelaide. In the 20 years they've been operational, their team has grown from just 4 to 70+. In the future, their workforce might increase significantly, and they might have multiple warehouses across Australia in different time zones but deploying a scalable ERP solution like Wiise will ensure that they don't outgrow their business solution.
Taipan represents the vast majority of organisations that are reassessing their technology stack and deploying cloud-based solutions to resolve specific business challenges*.
Be it accelerating growth, streamlining operations, or managing supply chain risks, cloud-based ERP systems have a crucial role to play in helping small and medium enterprises succeed. Wiise is a secure, cloud-based ERP built on a Microsoft platform, localised for Australian wholesale distribution businesses. Find out why other businesses like you are seeking out cloud-based ERP solutions.
Ready to learn more?
Book a demo call with one of our friendly team members.
Book a demo