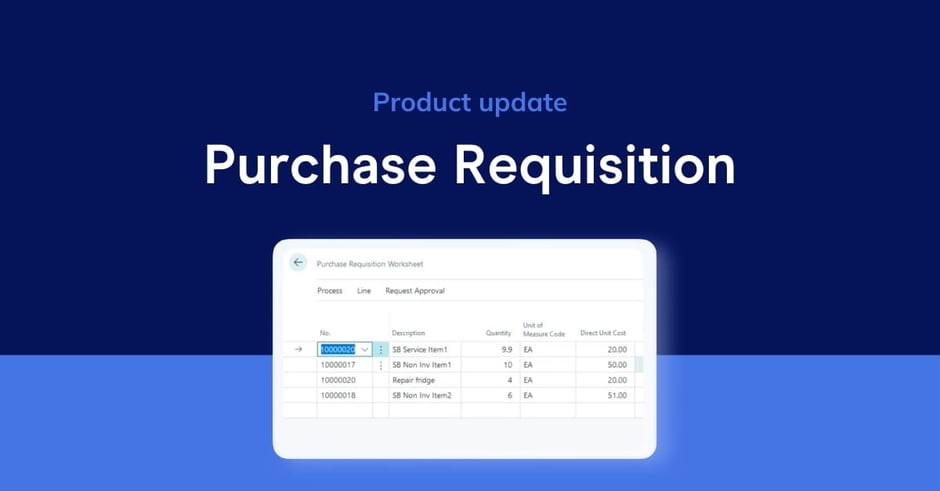 Introducing Wiise Purchase Requisitions!
If you're a fast-growing company, you'll know how hard it can be to manage the incidental purchases your staff need to make to keep the engine going. From staplers to special tooling parts, to special orders – these purchases can add up. If you're managing approvals via emails or in a spreadsheet, it can be very hard to track your spending and make sure you're still within your budget.
It stands to reason that as your business grows, you'll need to procure more, and with that comes more work by your admin teams to manage buying and approvals. Whether it's your team over-ordering, not getting approvals before purchasing, or buying top-of-the-range tissues instead of Black & Gold, without robust purchase requisitions software, it can be difficult to stay on top of your spend.
And if you're not managing your buying, your business may be missing out on savings through consolidated buying, group discounts or even simply over-ordering.
To help overcome these and other challenges, we're excited to announce the release of Wiise Purchase Requisitions. Our exciting new feature is designed to help you manage your purchasing and control your spend.


Save time while you better manage spend
Using Wiise Purchase Requisitions, your team can easily request approval for new purchases in seconds.


Hierarchical approvals: Nominate approvers for each employee to make sure requests are getting approved by the right people.
Automated workflows: Automated workflows create a purchase order when requisitions have been approved and queue for release by your finance team.
Customisable item and vendor setup: Use default suppliers on items to help save time for your people and ensure you're ordering from preferred sellers.




What does Wiise Purchase Requisitions offer your business?


Centralised control: Wiise purchase requisitions offers central control over all business spending, and makes it easy to manage what goes out, when, by who and to whom: all in a seamless and automated process.
Aggregated purchasing: Aggregating purchases provides insights into what you're buying, and how much, so you can better negotiate with your vendors for preferred pricing.
Prevent fraud: Having a robust purchase requisition management solution helps deter fraud before it starts. It ensures your people don't order goods directly from vendors by putting in place a full audit trail of purchase requests along with an approval gateway before purchases are made.


How you can get started
If you're already a Wiise customer, you can take advantage of purchase requisitions today. Simply set up approvers, and allocate team member licences to the people who might need to use purchase requisitions and you'll be ready to go.
Not a Wiise customer? Reach out to us today to find out how Wiise can help your business.