Today, we're very pleased to launch a new, redesigned Wiise brand.
This is exciting not only because our new brand reflects our phenomenal growth, but because it is a product of our collaboration with our customers and ecosystem partners. So, we thought we'd share with you a few thoughts on what this rebrand means to us.
Why are we rebranding?
Many things have changed since 2018 when we originally launched our brand.
For our customers, the pandemic has accelerated their digital transformation as they've managed furloughs, lockdowns and supply chain issues, among many other challenges. Our channel partners have been supporting this transformation of small and mid-sized Australian businesses, often scaling their own businesses to manage this rapid change.
Wiise has also changed. This year, we've grown exponentially, adding many new customers, new people, and expanding our network of ecosystem partners. We're ambitious about our future and our product – and we need a brand that reflects not only who we are now, but where our business is going.
Most importantly, we've paid attention to feedback from our customers and our partners, who told us that our brand didn't reflect who we are, and our product.
So, what's changing?
When we spoke to our customers, we heard loud and clear how important Wiise is for their business. As one customer explained, "Wiise keeps my professional integrity intact".
We want our brand to reflect the trust that our customers put in our people, our product, and the professionalism and integrity that we bring to everything we do. Our new brand logo and identity reflect this.
This new design system reflects innately who we are and how we want to communicate with our customers and our partners.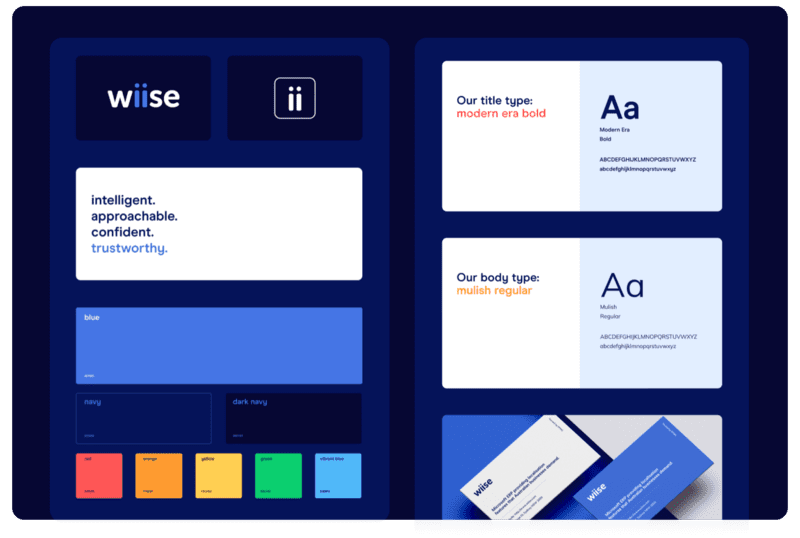 Some things don't change
While you might notice changes to our branding on our website and in our product, some things won't change.
Our award-winning product will still provide the same features that Australian businesses rely on. You'll still find a cloud-based ERP system that helps run your business, from finance management to process automation, to business intelligence, inventory control and manufacturing.
How we work with our customers, partners and each other also won't change. We're still the same dedicated, approachable team we have always been.
Finally, we respect our ties to our parent company, KPMG Australia, and our relationship with Microsoft. KPMG Australia has provided the foundation for us to grow, and Wiise is built on Microsoft Dynamics 365 Business Central. The navy blue of our new brand honours these relationships in a lasting way.

But, we're excited for this next phase of our journey. We think this fresh, modern brand will carry us well into the future. Stay tuned … there's definitely more to come!

Dunya Lindsey
COO / CXO, Wiise