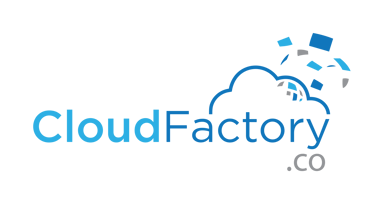 Premium Partner
Company size
26 - 50 Employees
Industries we specialise in
Warehousing / Distribution
Financial services
Manufacturing & Assembly
Not for Profit
Professional services
Public Sector
Aged Care, Health & NDIS
Retail & Consumer
Food Manufacturing & Distribution
Job Management
Construction
Logistics & Transport
Education
Areas of expertise
Microsoft Dynamics 365 Business Central
Microsoft Dynamics 365 CSM
Microsoft Power Platform (Power BI, Automate & Apps)
Wiise Payroll & KeyPay
Insight Works
About
Cloud Factory is a team of 30 experienced individuals who are filled with passion for the various roles and disciplines required of an ERP Solution implementation and support. We consider ourselves a leading innovator for ERP Solutions with customers located throughout Australia. Cloud Factory has been in business for the last 30 years and as a company we have always maintained the best of the best when it comes to consultants as we find that it's the consulting team and not the solution which is the most important element in a project. Cloud Factory is happy to boast that our consultants have individually been with the company for more than a decade and that all our consultants combined experience is more than 240 years.

Our solutions deliver a complete, real time view of your business anytime, anywhere. Through our team of experienced application consultants, we implement and support a full suite of integrated business management applications, including Financials, Distribution, Manufacturing, Project Accounting, and CRM. We are indeed ready to be a proud Cloud ERP Solutions Partner to your business!

Mid-sized companies reflect the largest share of our entire client base, and all have diverse needs. Not only do we find that each project requires an ERP solution offering necessary flexibility, but our clients seek the services available to support the implementation of their unique business processes now and into the future.

Cloud Factory are here and ready to assist your selection.