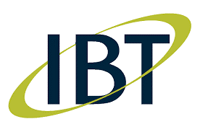 Premium Partner
Company Size
11-25 Employees
Industries we specialise in
Manufacturing & Assembly
Not for profit
Professional Services
Warehousing / Distribution
Financial Services
Retail & Consumer
Areas of expertise
Business central
Qlik
Employment Hero
External ERP integrations
About
At IBT, we're not just in the business of software; we're in the business of making things easier for you. Our comprehensive range of services includes needs consultation and assessment, implementation, customisation, integration with 3rd party apps, system optimisation, and Wiise user training for both current and new users.

Established in 1997, IBT (Integrated Business Technologies) is a prominent Australian IT professional services firm that has been at the forefront of technological innovation for over two decades. Our unwavering commitment to excellence has enabled us to provide tailored solutions to a diverse clientele, ranging from ASX-listed corporations to esteemed educational institutions and government agencies.

Our Expertise:

As cloud ERP specialists, we guide businesses through their digital transformation journey, providing comprehensive solutions tailored to their unique needs.

Operational Intelligence: IBT empowers businesses to optimise operations by providing real-time intelligence and analytics, facilitating smarter, more efficient processes.

Our Diverse Clientele:

IBT's impressive track record includes successful collaborations with renowned clients such as the Reserve Bank, Department of Defence, Essential Energy, Sydney and NSW Universities, and Nine Entertainment Co. Additionally, we are proud to support three of the four largest Australian healthcare providers, as well as mid-sized companies like Auscott and the iconic not-for-profit organization, Wesley Mission.

Our Vision

In a world where businesses face constant challenges, IBT is committed to addressing these issues head-on by offering solutions that prioritise:
Cost Reduction: We understand that optimising costs is paramount. IBT delivers cost-effective solutions without compromising on quality.

Speed: In today's fast-paced environment, agility is crucial. We provide solutions that streamline processes, enhancing your organisation's speed and responsiveness.

Simplicity and Ease: Growth and innovation thrive when complexity is reduced. IBT simplifies technology to empower your business to achieve more.

Access to Real-Time Data and Analytics: Timely, data-driven decisions are essential. IBT equips you with the tools to access real-time data and analytics, enabling smarter choices.
With IBT as your trusted partner, you can confidently navigate the ever-evolving landscape of IT and business management. Our passion for innovation and dedication to excellence ensure that we remain at the forefront of delivering cutting-edge solutions that drive your success. Choose IBT for technology that transforms, simplifies, and accelerates your business.